AV/Sound System Installation For Houses Of Worship
We offer a comprehensive installation service, carried out by our experienced engineers. Work is carried out in a safe and efficient manner, and conforms to the latest Electrical and Safety regulations and to the PLASA code of practice.

We have installed many different types of equipment and systems in churches and religious venues, ranging from the most affordable, through to the high end, and covering all denominations. We have had great succss with automated systems, which allow the religious leader to simply get on with delivering their messages to the congregration, without having to worry if the mic is set at the correct volume.

We also understand the special architechtural value of many houses of worship, and work hard to minimise the visual impact of the sound system on these environments. By liasing with the Stone Masons and other specialist trades, we can incorporate our equipment seamlessly with no visible intrusion.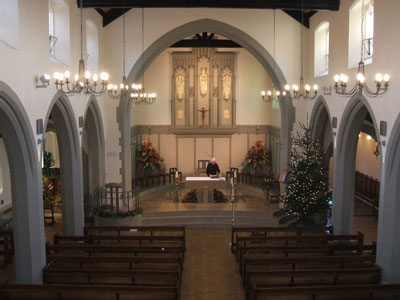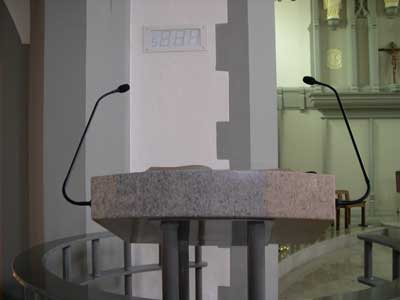 " />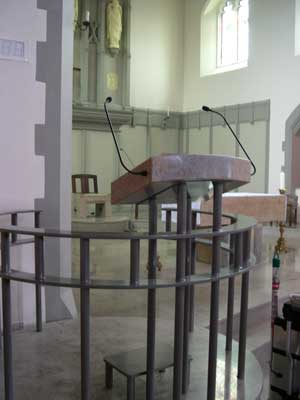 " />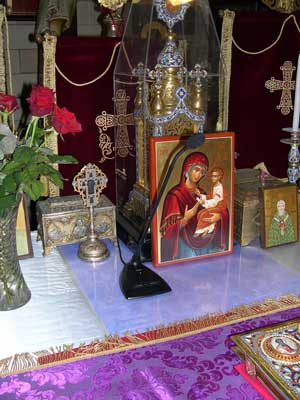 " />
It is also becoming very common for the sermon to be delivered with the aid of powerpoint type presentations, or some form of video content. Integrating large screens and projectors can be very difficult to do, whilst minimising aesthetic impact. Luckily we are very experienced in knowing ways to conceal ugly items, and are able to manufacture custom brackets, fixings and housings, which are both effective, secure and affordable.

We also have many years experience with the installation of Audio Frequency Induction Loop Systems (AFILS), and these can be integrated with an existing PA system, or fitted along side a new one. Far too many loops we come across, are fitted poorly, and cannot hope to achieve the requirements laid out in IEC60118-4:2006. Not only are we competent to design and install AFILS, but we also have the correct test equipment, and understand the importance of using it correctly, to make sure what we fit works, and conforms.

Whatever your budget or requirement, we will be able to provide you with a complete Audio Visual Solution.